Glen MacMullin
Glen MacMullin
SVP, Investment Management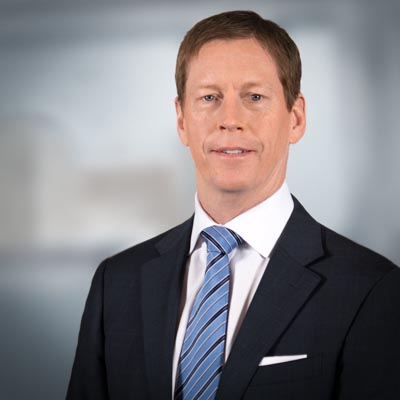 Previous Roles
Chief Operating Officer, Deutsche Bank
Head of Investment Funds, Deutsche Bank Offshore
Senior Associate, KPMG
Senior Associate, PwC
Education
Chartered Professional Accountant (CPA, CA)
Advanced Management Program, University of Chicago Booth School of Business
Bachelor of Business Administration, St. Francis Xavier University
Glen MacMullin brings a distinguished career in the investment industry to his current role overseeing strategy, capital allocation and asset management for Minto Capital's $2.5 billion portfolio comprising 8,800 multi-residential units and 2.5 million square feet of commercial space throughout Canada.
Glen began his career in public accounting with PricewaterhouseCoopers in Ottawa, Canada and KPMG in the Cayman Islands. Prior to joining The Minto Group in 2008, he was Chief Operating Officer with the proprietary trading group of Deutsche Bank in New York that managed over $6 billion in capital through a twenty-strategy alternative investment platform, including the major arbitrage strategies. He also held several senior management positions with Deutsche Bank Offshore in the Cayman Islands, including Head of Investment Funds.
Glen received a Bachelor of Business Administration degree from Saint Francis Xavier University, an Advanced Management Program from the University of Chicago Booth School of Business and is a Chartered Professional Accountant (CPA, CA). He has previously served on the Board of Directors of several public companies through his investment activity, as well as over thirty hedge funds.