James Tarsky
James Tarsky
Director, Investor Relations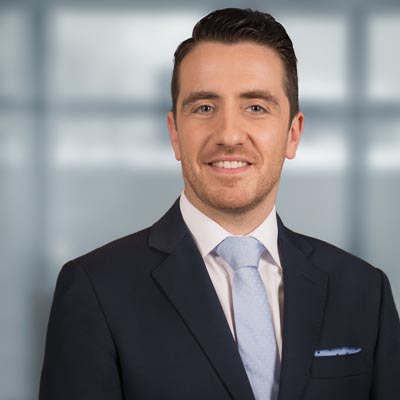 Previous Roles
Director of Finance, Minto Properties
Controller, Investment Properties, Minto Properties
Financial Controller, MezzVest
Manager, Pension Plan Accounting, Nav Canada
Senior Accountant, Deloitte & Touche
Education
Chartered Professional Accountant (CPA, CA)
Bachelor of Commerce in Accounting, Carleton University
James Tarsky is responsible for all investor-facing fund reporting, analysis, investment monitoring, and ongoing investor relations for Minto Capital. He first joined Minto Properties in 2014 as Controller for their Investment Properties business and quickly advanced to his current role.
He brings an impressive track record of senior accounting and finance roles with Deloitte & Touche (Ottawa), and MezzVest (London, UK) – a €3 billion pan-European mid-market mezzanine investment group. Here he developed his expertise in private equity fund administration, as well as a superior customer focus working with international investors across Europe, Asia, MENA and the Americas.
James is a Chartered Professional Accountant (CPA, CA), completed his Bachelor of Commerce degree at Carleton University and is skilled in both the French and Russian languages.